I Heart Faces challenge this week: Nostalgia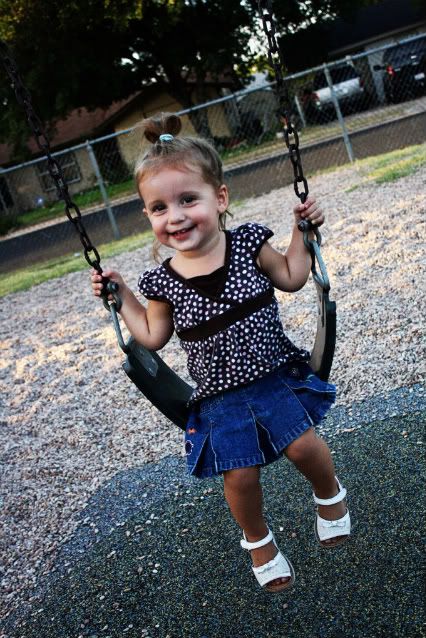 Some of my best memories of childhood are when my Mom and Dad would take time out of their busy schedule to take all of us kids--9 of us--to the state park right by our house. We would Rollerblade or ride our bikes and when we got there, do what any kid loves. Run along the beach, play in the sand, slide and swing.
This picture of my daughter takes me back to those precious memories of being at the park with Mom and Dad, enjoying a little family time. I miss those carefree days but I'm glad that I have a chance to recreate them for my kids now that I'm a Mom!
Check out the other creative and sentimental entries
here!